Ron Spears is a Detroit-based spoken word artist and entrepreneur.
He graduated from Morehouse College in Atlanta with a degree in Physics and the University of Wisconsin – Madison where he received a Master's degree in Engineering.  For over 25 years, he has traveled extensively working on global transformation consulting projects and community based initiatives aimed at improving the quality of life for African-American youth and adults.
The Moisture project is a collection of his spoken word poems over music where most of the content was written during airplane rides and performed at venues around the US and Canada.
He served as the chief teacher for an African Rites of Passage program for teenage boys in Detroit where he took a different group each year to West Africa to engage in the manhood training ritual with a village still practicing the tradition. He has written extensively about his experiences in Africa and created a curriculum to accompany the Sankofa Documentary to teach others.
In addition to being a spoken word artist, he is a husband, father, Trustee and life skills advocate.
In July 2020, Ron launched a lifestyle blog called GrownManStyle to focus on Travel, Fashion, Spoken Word, Book Club and Work-Life Balance. The motivation behind this blog is a phrase used by past Morehouse President Dr. Robert Franklin: "A Morehouse man is a renaissance man with a social conscience, who is well Dressed, well Read, well Traveled, well Spoken and well Balanced.
Ron has developed a "master class" about life that can be taught in a classroom or online for youth and adults. It also includes a module on African Rites of Passage and a Facilitator's guide so it can be taught to classes, churches, mentoring organizations and by parents wanting to close the achievement gap.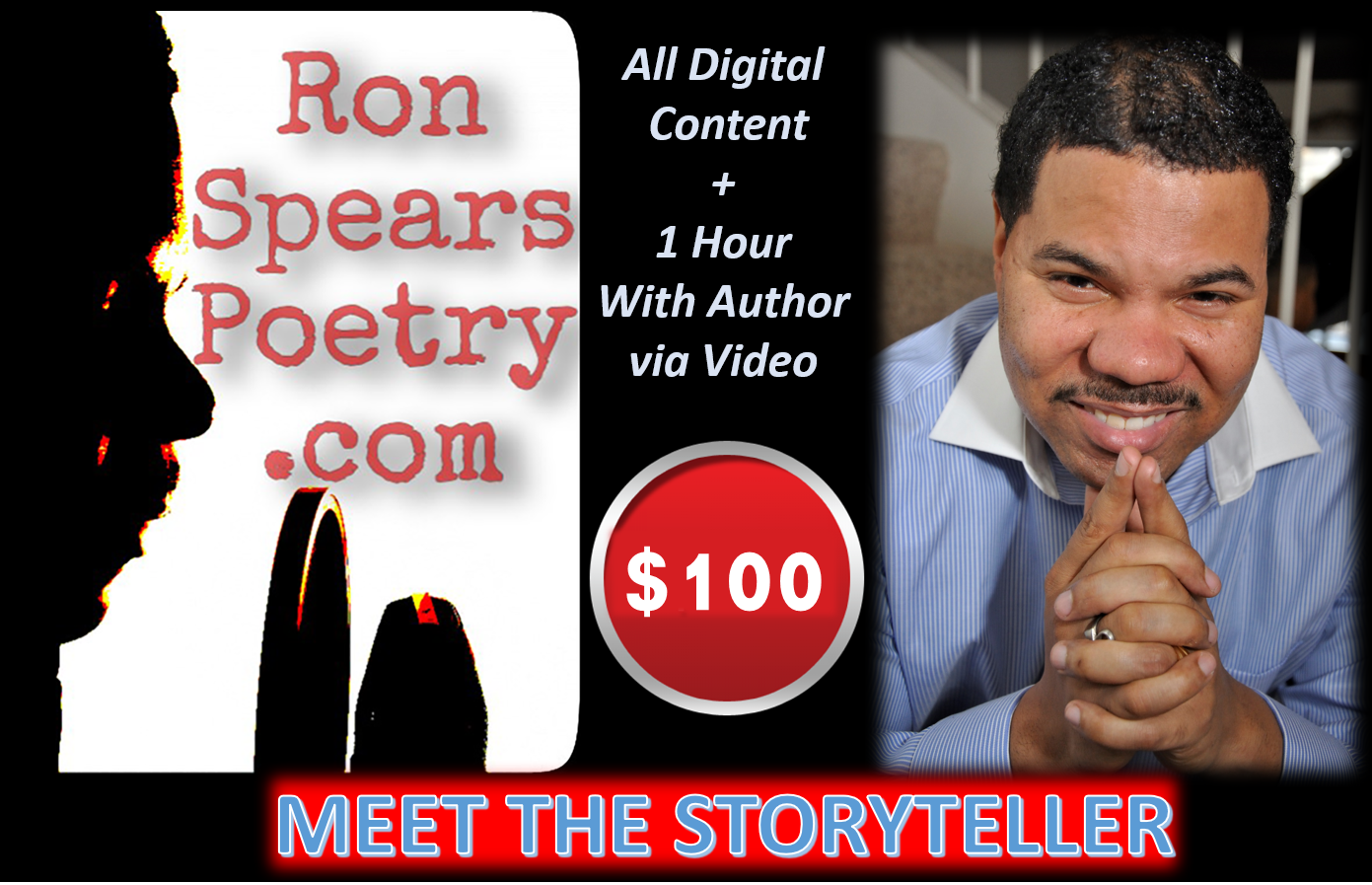 The "MEET THE STORYTELLER" digital bundle option will allow you to schedule 1 hour with Ron Spears to discuss any of the following topic ideas:
Private session to discuss, explain or teach life skills program
Attend book club meeting to discuss books and/or poetry
Help your organization meet the needs of youth and adults
Questions & Answers about RonSpearsPoetry products or services
Participate in panel discussions about youth development
Discuss articles or poetry submissions for your event, blog or site